Earlier this year, a search committee, chaired by Dr. Dianne Olivier, and comprised of faculty, students, staff, and community leaders was established to facilitate the search for a Provost and Vice President for Academic Affairs. The committee has the important task of finding the best candidate to be the next provost of the University of Louisiana at Lafayette. The committee will work with Academic Search to identify high quality and innovative candidates who could help guide the University through its strategic plan to achieve the University's vision and mission.
The objective is to move at a pace that will serve the best interests of this university, as well as provide a timely decision for all the candidates under consideration with the goal of having a new Provost in place by the 2017-2018 academic year. The search will be an inclusive and transparent selection process that allows the campus community to provide input on the academic achievements and essential characteristics of our next provost, and the opportunity to meet directly with the final candidates. The feedback from all members of the University community is essential for the process.
Please continue to check this site for further information, on search committee members, position profile, search timeline, Academic Search firm, and information on how to apply.
Provost Search Finalists
The national search to fill the Provost/Vice President for Academic Affairs resulted in 49 applications. Upon review of all applications, followed by Skype interviews of 13 semi-finalists, three candidates have been selected for follow-up interviews.
Each finalist has been scheduled for an on-campus visit with campus visits beginning February 13 and ending February 24.
A special time will be reserved for University faculty and staff to meet the candidates. As the on-campus schedules are finalized, announcements will be sent out with specific date/time and location. At the conclusion of each finalist's visit, feedback will be sought via Survey Monkey though specific links for each candidate.
University faculty and staff are encouraged to take advantage of this opportunity to meet the Provost/VPAA candidates and to participate in the interview process.
Complete the final provost candidate survey to provide feedback on the candidates and the process overall.
The list of the finalists and their scheduled campus visits are as follows:
Dr. Yvette Alex-Assensoh
Campus visit: February 15-16
Professor Yvette M. Alex-Assensoh is a political scientist and licensed attorney, whose interdisciplinary research focuses primarily on political behavior, immigration, political leadership and racial politics in domestic and international contexts. She is the author/co-author of six books as well as dozens of scholarly essays, book chapters and published popular newspaper columns. Her research has, over the years, been funded by grants from the National Science Foundation, the National Academy of Education, the Ford Foundation, the Social Science Research Council, the Spencer Foundation, the American Council on Education and university campus' intramural grants. In addition to her research, Alex-Assensoh has written articles on higher education issues and the scholarship of teaching and learning for publication in "Chronicle of Higher Education", "Diverse", and a forthcoming essay in "Inside Higher Education". She currently serves as Professor of Political Science and Vice- President for Equity and Inclusion at University of Oregon in Eugene, Oregon.
Over the last twenty-five years, Alex-Assensoh has devoted her career to serving people and making universities a better place for teaching, learning, research and engagement with civic and community partners. With documented training in fund-raising from Indiana University's School of Philanthropy, she has also helped to secure appreciable external funding for faculty research and student support, increased the graduation and retention rates for low income and under-represented graduate and undergraduate students, designed programs to raise awareness about sexual assault, instituted strategic planning and implementation processes built and evaluated academic programs, and designed as well as implemented programs for the recruitment and retention of diverse faculty and staff.
Professor Yvette M. Alex-Assensoh and her husband, who is an Indiana University Professor Emeritus, are the parents of two young adult sons in college. A native of Breaux Bridge, Louisiana, Yvette enjoys cooking, social entertaining in her family home, reading and traveling.
Candidate evaluation survey for Dr. Alex-Assensoh available February 15-18>
Dr. Deborah Bordelon
Campus visit: February 13-14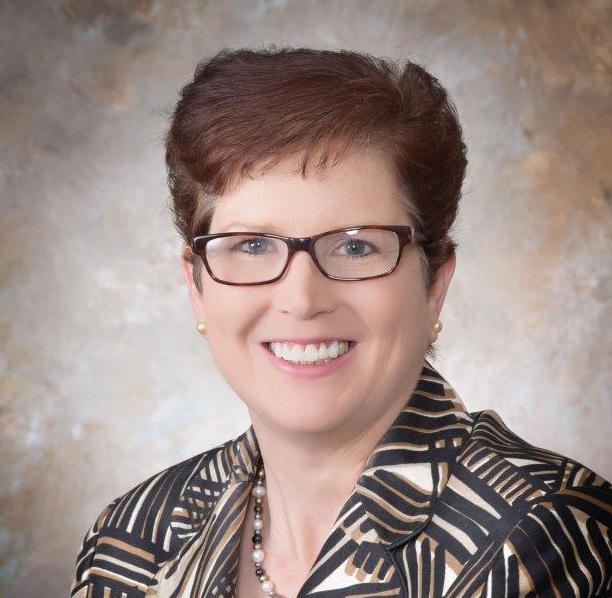 Dr. Bordelon currently serves as Provost and Vice President for Academic Affairs at Governors State University in University Park, Illinois. She is a New Orleans native and started her career in education in the Jefferson Parish Public School system in Louisiana as a general education teacher in 1986 and as a teacher of the gifted in 1991. She held a faculty position at Nicholls State University from 1995-1998. She was a faculty member at Xavier University of Louisiana from 1998-2006 and served as chair of the Division of Education from 2004-2006. She served as  dean of the College of Education at Nicholls State University from 2006 to 2008. In December 2008, she joined Governors State University as the dean of the College of Education. In 2011, she also became the dean of Graduate Studies at the university. She was appointed Provost in 2013.
Her fields of expertise include high impact practices, faculty development, women in leadership roles, literacy education, gifted education, quality teacher preparation, underrepresented populations in higher education, and multiple intelligences. She served as president of the Louisiana Association for Colleges of Teacher Education (LACTE) from 2007- 2008, co-chaired the Council of Chicago Area Deans of Education (CCADE) from 2010-2013, and chaired the Illinois Association of Deans of Public Colleges of Education from 2011-2012. She serves on numerous local, state, and national boards and committees.
Candidate evaluation survey for Dr. Bordelon available February 13-16
Dr. Ramesh Kolluru
Campus visit: February 22-23
Dr. Ramesh Kolluru is Vice President for Research, Innovation, and Economic Development at the University of Louisiana at Lafayette. In this role, he facilitates the strategic transition of UL Lafayette to a top-tier, modern research university through research, scholarship, and innovation activities of its faculty, students, and staff. His leadership efforts include coordination and implementation of plans, initiatives, policies and activities that support the integrated activities of research, teaching, and student mentorship that enable UL Lafayette to expand its regional and global impact through the discovery, dissemination, and preservation of knowledge.
He provides leadership to the university's offices and functions related to research and sponsored programs, innovation management, technology transfer, research integrity, community engagement, and economic development. Additionally, he oversees operations of the University Research Park, as well as various research centers and institutes at UL Lafayette, aligning their activities to the overarching Strategic Plan of the university.
He is a tenured Associate Professor in the School of Computing and Informatics. As a faculty member, he has taught and mentored over 300 undergraduate and graduate students. He is a nationally recognized researcher in the field of computing, with a record of applying research to solve societal challenges in the areas of health care, disaster management, public-private partnerships, and big data analytics, among others. During his career, he was the director/site director of three premier research centers at UL Lafayette, including the nation's only National Science Foundation "big data" center of excellence. Through his research, he has generated more than $50 million in external funds for UL Lafayette from various federal and state agencies and the private sector, supporting the educational and scholarly pursuits of over 170 students, during his career.
Candidate evaluation survey for Dr. Kolluru available February 22-25